As part of the PyCon education track (sponsored by Bank of America), we had an opportunity to meet and program Nao, a humanoid robot built by Aldabaran: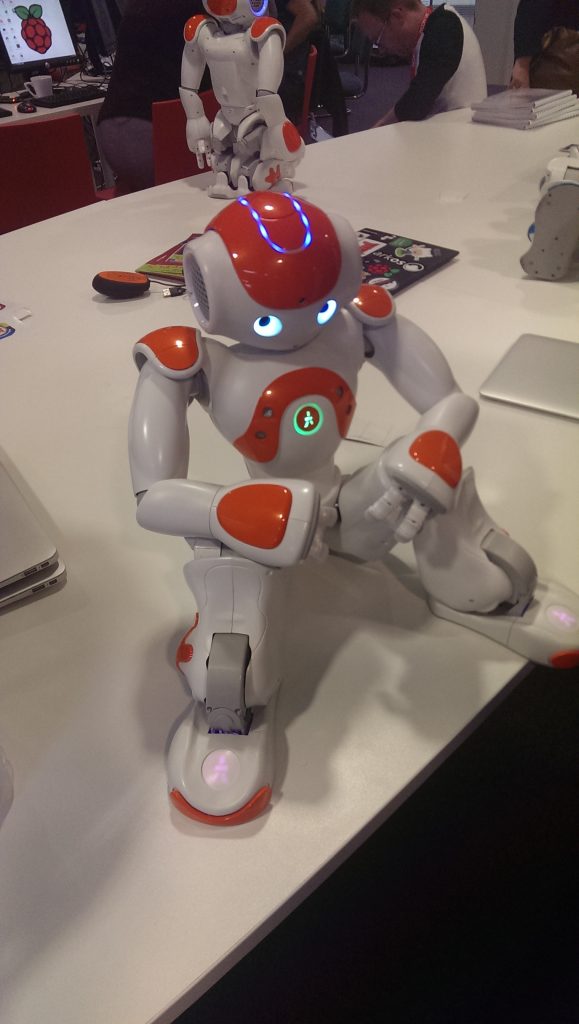 NAO is a 58-cm tall humanoid robot. He is small, cute and round. You can't help but love him! NAO is intended to be a friendly companion around the house. He moves, recognises you, hears you and even talks to you!

Since his birth in 2006, he has been constantly evolving to please, amuse, understand and love you. In short, to one day become your friend.

Aldebaran created NAO to be a true daily companion. He is the little creature who helps you be your best. His humanoid form and extreme interactivity make him really endearing and loveable.
Nao can be programmed using a drag and drop language similar to Scratch, which can be extended using Python.